History
THE HISTORY OF Cartee Land Development, Inc.:
Cartee Land Development, Inc. is a family run corporation, with Ron Cartee Sr. his wife, Diana and son, Ron Jr. Born and raised in Greenup County, the Cartees wanted to bring quality food and service to our area. They found an organization whose philosophy about quality food for great prices matched their own, Arby's. In 1990 they opened their first of many Arby's in New Boston and have opened a new store every year since then (several years saw multiple store openings) and we will be opening our 20th store this year in Ripley, WV.
As an Arby's Franchisee, Cartee Land Development, Inc. has made every effort to exemplify the ideals and principles that started with the Raffel Brothers and progressed down the Arby's Franchise.
Quality Food

Quality Service

Quality Atmosphere
In doing so we earned "Developer of the Year" twice, in 1993 and 2000. In 2002, our 29th Street store earned the Five Star Award, in being on of the top 5 locations of the entire Arby's organization.
---
THE HISTORY OF THE ARBY'SŪ BRAND: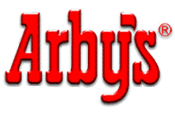 Arby's was founded in 1964, but the concept for a roast beef sandwich franchise was rooted many years earlier. Forrest Raffel, a graduate of Cornell University School of Hotel and Restaurant Administration and his younger brother Leroy, a graduate of Wharton School of Finance, University of Pennsylvania, bought an uncle's restaurant equipment business in the 1950s. Raffel Brothers, Inc. became a fitting introduction to the foodservice industry for the brothers.
The small company rapidly grew to become one of the country's leading foodservice consulting firms. Raffel Brothers, Inc. designed and installed hundreds of foodservice facilities including the flight kitchens at Greater Pittsburgh International Airport, interiors of six Ohio Turnpike restaurants and foodservice facilities for the Hospitality Inn motel chain of Standard Oil of Ohio. But the Raffel brothers quickly sensed the potential of fast food and decided to develop a franchise operation based on something other than hamburgers. Leroy remembers, "We were totally confident, while everyone else thought we were out of our minds."
A late-night excursion to a small Boston sandwich shop one rainy Halloween was the inspiration for the Raffels, who joined a damp, but determined huddle of patrons to await the main attraction -- a 69-cent roast beef sandwich. The idea was born. The only kink in the chain's orderly development came with choosing a name for it. The partners wanted to use the name "Big Tex," but were unsuccessful in negotiating with the Akron businessman who was already using the name. So, in the words of Forrest, "We came up with Arby's, which stands for R.B., the initials of Raffel Brothers, although I guess customers might think the initials stand for roast beef."
The first Arby's restaurant opened in Boardman, Ohio, on July 23, 1964, serving only roast beef sandwiches, potato chips, and a beverage, and was the only Arby'sŪ restaurant for a year as the brothers refined the operation. One year later, the first Arby's licensee opened a restaurant in Akron, Ohio. Today, more than 500 licensees operate more than 3,200 restaurants worldwide.